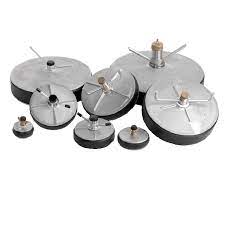 Backinggas stopper 18"
Universele formeerstop te gebruiken als afsluitstop of als aansluitstop. Door het aandraaien van de moer wordt de rubberen ring aangedrukt tegen de buiswand door de boven- en onderplaat. Ideaal hulpstuk om snel een buis of pijp af te dichten en/of aan te sluiten op een gasslang.
Modulaire constructie
Recyclebaar
Inhoud winkelmand
Er zijn nog geen producten toegevoegd aan de winkelmand.